In 2000

MediCorp is established in the Middle East. The core business provided expertise and consultancy for the infection control departments in the hospitals, as well as medicals supplies for the pharmaceutical industry, government and private  hospitals.

In 2003

Medicorp started kicked off its operations in Iraq in the US military camp, providing medical supplies and staffing, chemicals etc to a variety of international subcontractors

In 2007

Medicorp established a clinical laboratory in Camp Cropper in order to perform advanced blood-screening tests. To meet client demands the list of services were expanded.

An Emergency Room was established to service an ever increasing number of 100+ patients a day.

In 2008-2012

Multi-million dollar medical care contracts awarded for the supply of medical staff on-site in Iraq for various global sectors incl aerospace and defence, chemical manufacturing, energy, military and construction

In September 2013

Moved to FES Camp North Rumaila

In 2014

MediCorp Gulf Medical Clinic opened in Dubai, United Arab Emirates

In 2016

Moved from FES Camp North Rumaila to ABC Camp, Burjesia, Basra

In July 2019

ISO9001:2015 certified
At MediCorp we aim to be the unmatched leader of healthcare services in challenging environments through the delivery of exceptional care founded on our values system.
We deliver integrated healthcare services using recognised global best practices and adhering to only the highest international standards.
We recognise the value of every individual and will be guided by our commitment to excellence and leadership. We will demonstrate this by combining medical excellence with unparalleled patient care and by adapting our offering to suit unique situations and requirements.
Offering world-class medical advice and resources will be at the heart of all that we do.
We will also dedicate ourselves to supporting our customers in meeting their legislative, continuous operations, and budgetary objectives to support business continuity objectives.
For our own team of MediCorp professionals, we will commit to providing them with a healthy and safe work environment, fair compensation, giving them room to grow, offering ongoing professional training and development – all with respect for diversity.
Everything at MediCorp begins with our values – a clear, strongly held set of core beliefs that reflect who we are and how we view our responsibilities to both our clients and the patients under our care. These values guide MediCorp's mission every day and are an expression of the vision of our founders being delivered with pride.
Integrity
We adhere to the highest global standards of medical professionalism, ethics and personal responsibility, worthy of the trust placed in us
Respect
We treat everyone in our diverse working field – including patients, our colleagues and business partners – with dignity and equal respect
Compassion
We provide the best human care possible, treating everyone with sensitivity and empathy
Teamwork
We truly value the contributions of our staff, blending the skills of individual team members in complete collaboration
Innovation
We strive to energise the organisation through creative ideas and the unique talents of each employee, thus enhancing the lives of those we serve
Excellence
We focus on delivering the best outcomes and highest quality service through dedicated effort, setting ambitious new goals and always striving to improve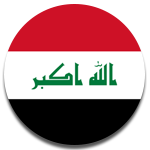 BASRA, IRAQ
In Iraq, MediCorp built, owned and operated two,II level hospitals and 15 medical clinics as well as employing more than 120 medical staff. MediCorp is currently operating throughout Iraq including Basra,  Baghdad and the Kurdistan regions of Iraq. With a base clinic in Basra and the ability to mobilize and deploy anywhere in the country. MediCorp continues to be a leading medical provider in Iraq.
MediCorp has a distinguished history of providing quality medical services in Iraq. MediCorp has delivered our proven full-service medical care capabilities to austere environments and areas of great medical need throughout the country. MediCorp can offer many services from our base facilities to setting up and operating a clinic at your location, providing the level of staff your company requires. MediCorp can develop a medical program to fit any client's needs.
Currently, our clinic services include, but are not limited to:
Emergency medical services, 24 hours a day, 7 days a week.
Primary care, occupational health and minor surgery.
Extended diagnostic and medical investigative capabilities.
Pharmacy, lab and x-ray.
Intensive care and Isolation services.
Dental clinic
More details on the diverse list of services can be found here:
Location information can be found here.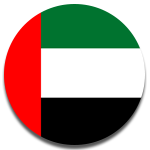 DUBAI, UNITED ARAB EMIRATES
Our Iraq division is supported by MediCorp's Dubai medical clinic, a comprehensive facility outfitted with the most advanced technology and equipment in the medical field to date. This allows for seamless support and service to be provided to our patients and customers.
The MediCorp Gulf Medical Clinic is one of the most prestigious and dedicated private treatment facilities in the GCC. We have built our reputation on a passion for first-class healthcare and for creating an environment that puts patients completely at ease.
Our commitment to excellence has attracted some of the world's finest specialist physicians to work in our family medicine, cardiology, ENT, gynaecology & obstetrics, dentistry, general medicine, Paediatrics and dermatology departments.
The clinic boasts a state-of-the-art laboratory offering a wide range of precise diagnostic testing. This vast space is fully automated and therefore requires minimum human intervention, ensuring total accuracy. MediCorp Gulf also has a full imaging department with MRI, CT scan, 4D ultrasound and digital x-ray with the latest web-based software for teleradiology and tele-reporting.
The combination of the latest technology with ultra personalised care has made us one of the most trusted names in the region.
Location information can be found here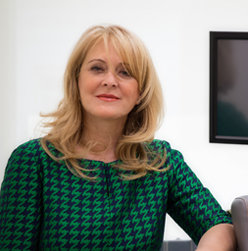 GABRIELA MUNTEAN
CHIEF EXECUTIVE OFFICER
Gabriela (Gabi) Muntean, the founder and CEO of MediCorp hails from Romania where she graduated with a BS Nursing degree. In her previous position as Director of Infection Control at the King Abdalla University Hospital in Amman, Jordan, Gabi established a firm interest in the business arm of the healthcare industry.
In 2001, Gabi started her own company as a distributor of environmental cleaning products in Jordan which quickly expanded into Baghdad, Iraq in 2003. During this war-torn period, Gabi saw an opportunity to assist the ongoing medical crisis by supplying the US Army hospital with sorely needed medical supplies and equipment. With a dire need for medical personnel, the MediCorp solution to support the army with international civilian sub-contractors to the military camps, kick-started the full spectrum services delivery in Iraq, from pre-employment medical check-ups to in-country surgeries.
At this time a medical facility catering for 350,000 civilian contractors was built – a first for the company which quickly expanded as more international companies moved into Iraq. This meant that the medical services expanded as well to include dental clinics, medical evacuations, laboratory services and day-care units. By the end of the war MediCorp Gulf boasted more than 170 medical staff in country.
In 2012, under the leadership and vision of Gabi, the MediCorp FZCO company was registered in Dubai, in support of the operations in Iraq. It also led to the establishment of the MediCorp Gulf policlinic in Dubai.
Gabi is a recognized leader in the healthcare industry with a clear vision of the growth and direction taken by the company.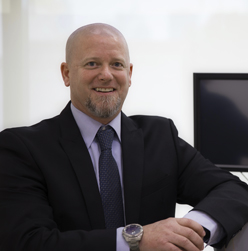 ROBERT "BO" SMITH
VICE PRESIDENT
Bo joined MediCorp in 2011.  Originally from the United States, he brings 25 years of emergency medical management experience to the company. As the Vice President he now resides in the UAE and works from the MediCorp headquarters in Dubai.
Bo has extensive experience in many areas of emergency medical services and management. He began his career in the fire service, moving to emergency ambulance services and working with international agencies such as Homeland Security, U.S. State Department, and the Federal Emergency Management Agency. He then transitioned to international hostile environment emergency medical management.
In the company's Middle East division, he has played a leading role in securing multimillion-dollar contracts with some of the largest international companies, while additionally overseeing all international operations. As a 'hands-on' leader, he has further driven MediCorp's success with a pragmatic approach to driving results through organisational design, performance and contract management, as well as operational excellence. This has allowed him to deliver sustainable growth and margin improvement.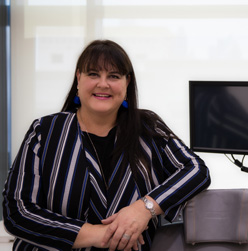 ELIZE KNüPPEL
COMMERCIAL DIRECTOR
Elize joined MediCorp from her previous position held as Marketing Manager at Iqarus Ltd, where she was responsible for the brand expansion of the company across the UAE and UK.  With more than 25 years of strategic marketing experience across many services industries including healthcare, e-commerce, tourism, and IT, Elize brings a wealth of knowledge to the team. Her successes with highly effective internal communication strategies, external business generation campaigns, Public Relations, brand crafting, deployment of digital strategies, brand development and management of staff has allowed her to enhance many company's need for measurable marketing spend. Elize maintains a strong relationship with strategic accounts, working with the operations team in bringing the best possible business solutions to clients, whilst meeting commercial expectations. Her ability to craft creative strategies has lead to securing high-value contracts in a short period of time.
Born in South Africa, she has spent the past 13 years in the Middle East in various consulting roles where she was able to roll out successful marketing campaigns that aligned with business objectives. Her hands-on approach is based not only on her professional experience but also on the Bachelor's degree in Communications, and various other industry-related qualifications she has obtained over the years.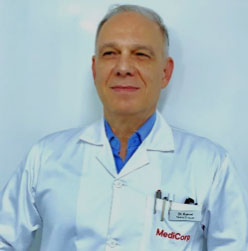 DR. KAMEL AL JARKAS
MEDICAL DIRECTOR
Dr. Kamel has been the Medical Director of MediCorp since 2014.  Authorised by the Board of Syrian General Surgery, Dr. Kamel holds a master's degree in General Surgery (1984).  He is also a member of the Syrian Medical Association, the Jordanian Medical Syndicate of Doctors, the Syrian Surgical Society, and the Educational Body of Faculty of Nursing at Homs-Syria. He is a trained doctor in general surgery and has more than 35 years of experience.
Dr. Kamel was a director of the National Hospital in Homs, Syria from 2001 and 2010. He was also a professor of practical training in general surgery for medical students at Homs medical college, as well as a consultant of medical expertise in the civil court in Homs City. He has extensive experience in management of trauma, accident, and oncology surgery.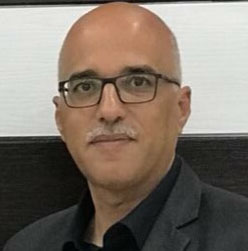 ISMAIL MAHMOUD ALI
FINANCE MANAGER
Ismail Mahmoud Ali, a Jordanian national joined MediCorp in 2005 as the company's Finance Manager. He holds a master's degree in Earth Science and worked as a teaching assistant for three years in the Geology department of Kuwait University. His management interests are supported by a minor in Administrative Sciences.
His business experience was enhanced by several training courses in sales and aftersales in Dubai, sponsored by two very well-known home appliances companies: Siemens and Whirlpool.
At the MediCorp office in Amman he holds a key management position in financial management and operations for the company's financial divisions.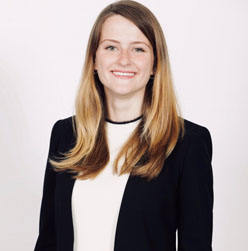 SARAH IVONA MUHTASEB
CLIENT RELATIONS MANAGER
A Jordanian (Romanian???) national, Sarah began her career in life sciences consulting where she focused on developing global market strategies for new healthcare products in the public and private sector, as well as optimising pricing for existing products on the market. She specialised in understanding emerging markets, such as Saudi Arabia and Romania.
Prior to joining MediCorp, she worked as a consultant at Simon-Kucher & Partners, and in the mergers and acquisitions division at Ernst & Young in Australia – as well as at a polyclinic in Dubai.
Sarah holds a Master's degree from Imperial College in International Health Management, and a Bachelor's degree from King's College, London in Business Management. She has gained global work and academic experience in Australia, Canada, Jordan, UK, and the UAE. She speaks English, Arabic, Romanian, and intermediate Spanish.